thursday i went to the farmer's market with lucy (noelle) and jake on a mission to find some fresh asparagus for mi madre. i saw my friend rachel & it was good to catch up with her. after the farmer's market, we went to salvation army to bum around. i found a cute dress, tried it on & really liked it, but decided not to get it. skylar & tyler showed up to bum around with us. it's nice to be around friends.
prepare for lots of flowers~
the dress i almost bought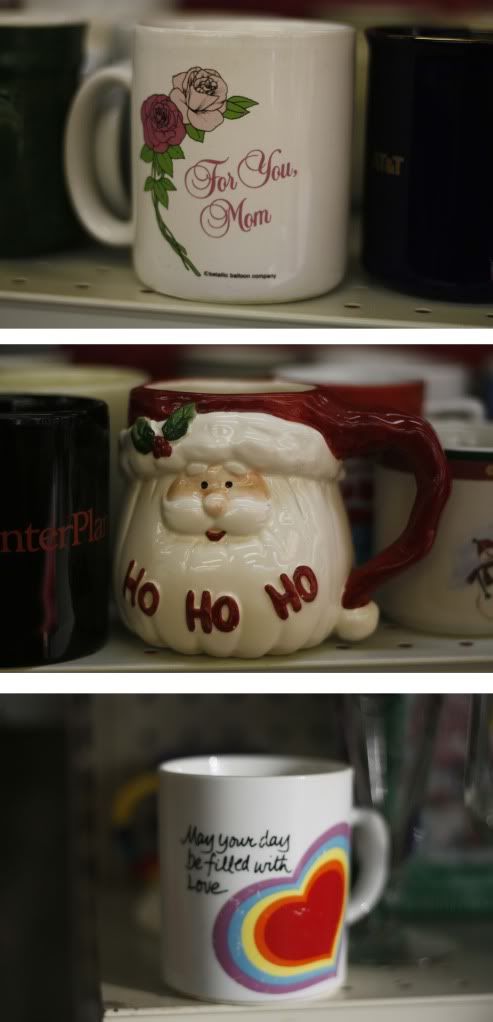 ...i love mugs.
after a hectic day at work, it was nice to have some time with friends.
xo, anna