today noelle & i made chocolate peanut butter banana pops from
this recipe
! they turned out absolutely delicious.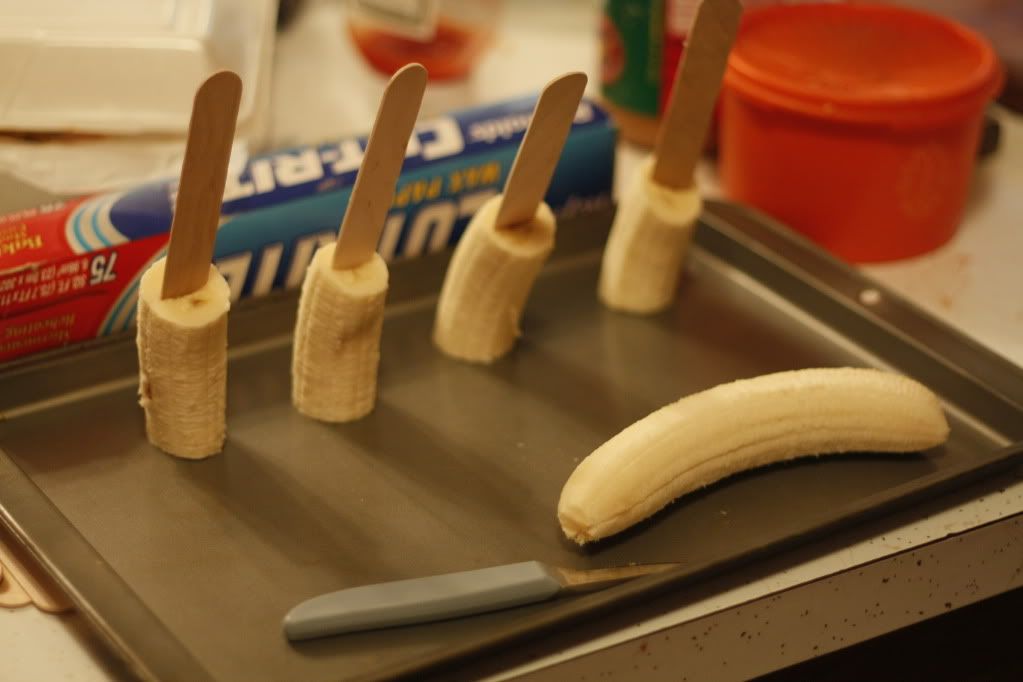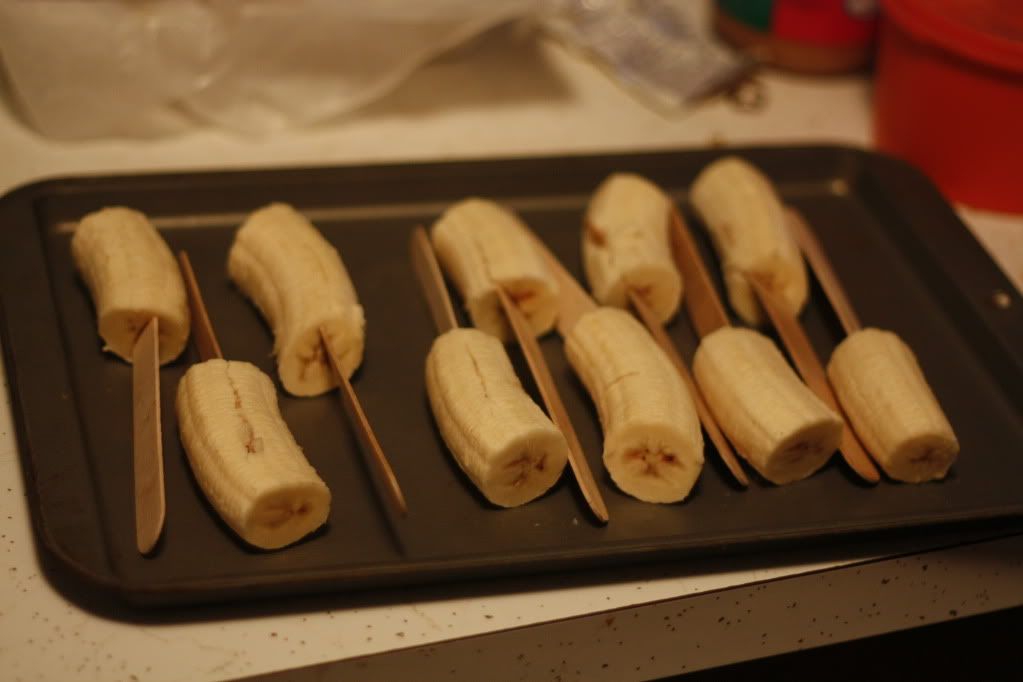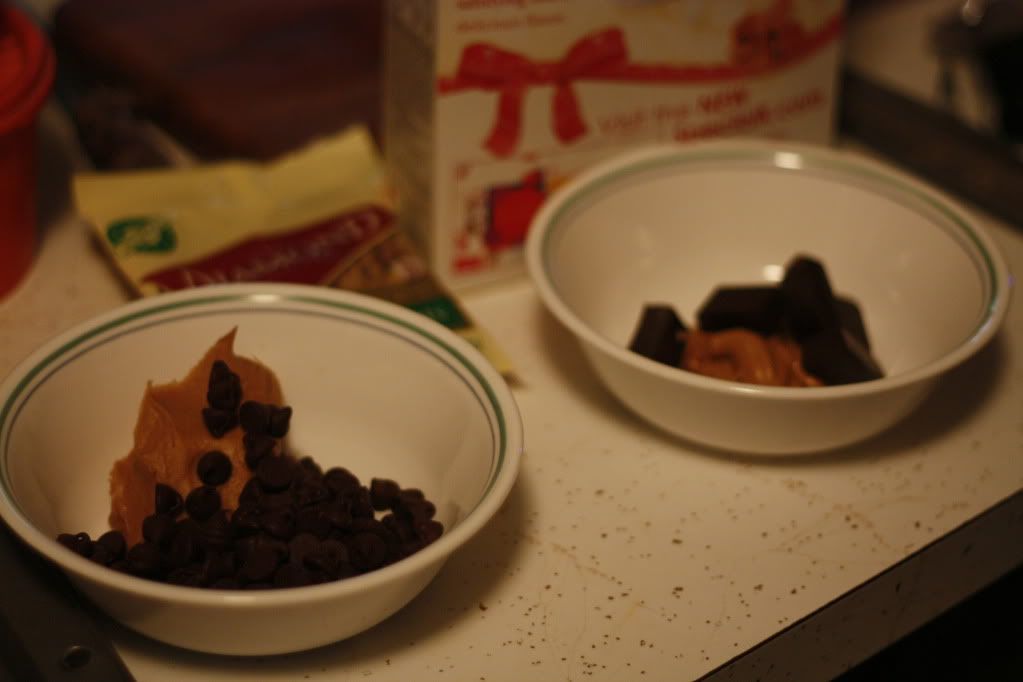 one bowl has milk chocolate, the other has non-dairy dark chocolate for my little vegan.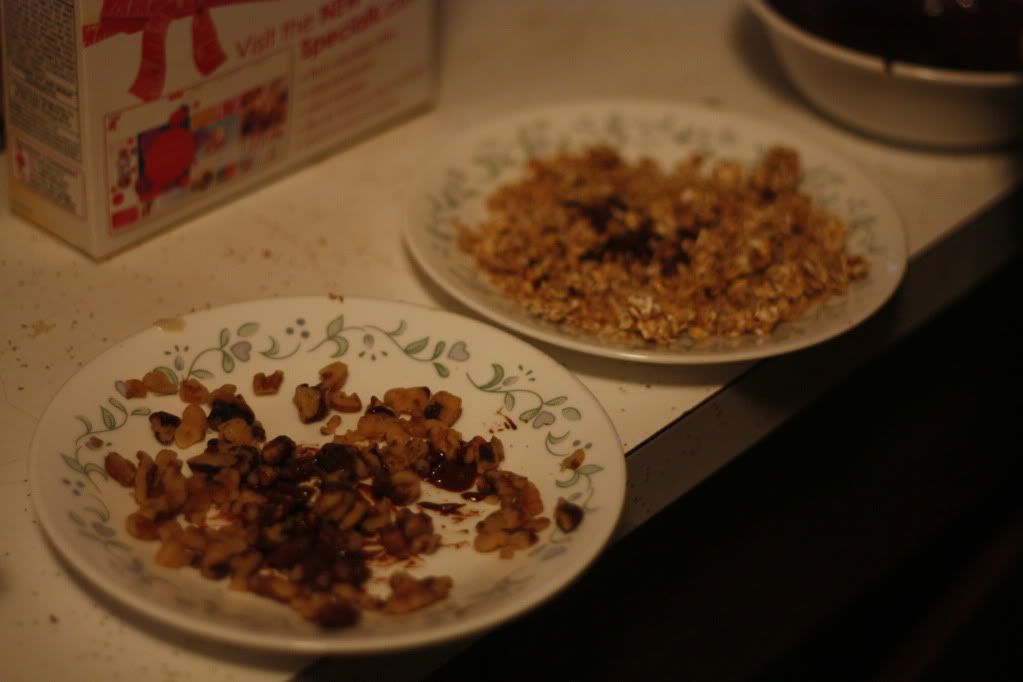 we rolled 4 in walnuts, 4 in granola, and left the other 2 plain.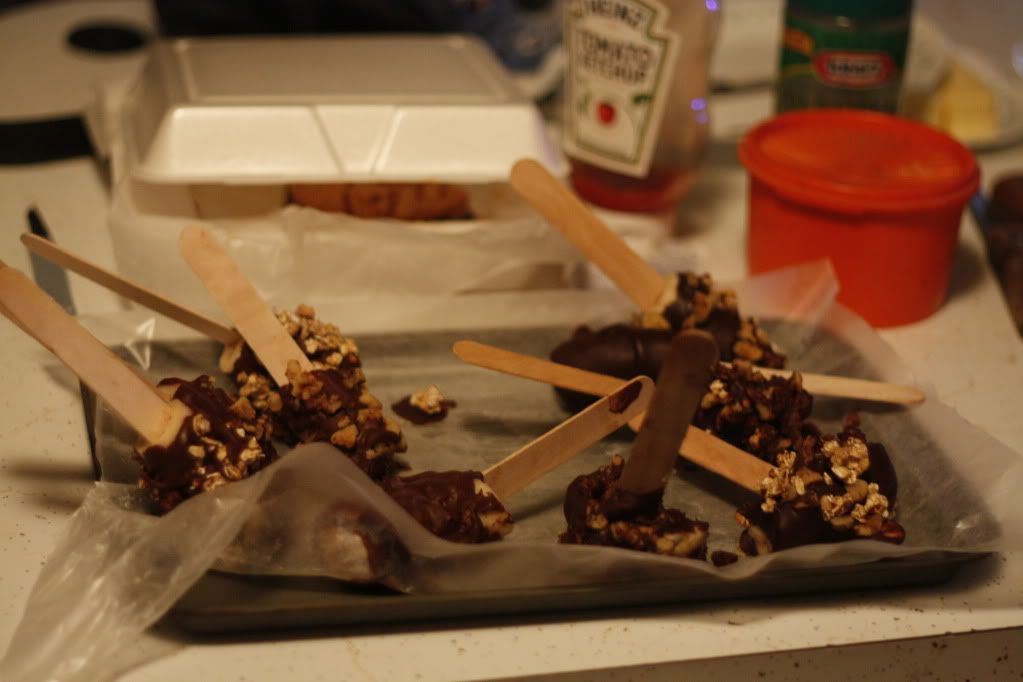 finished product! they were so delicious.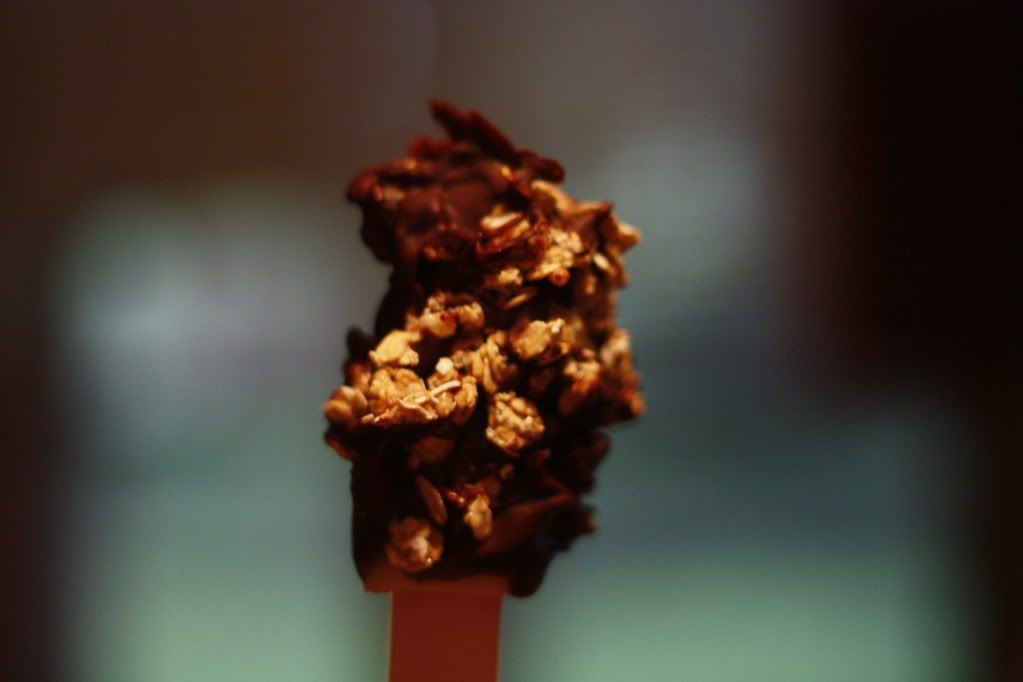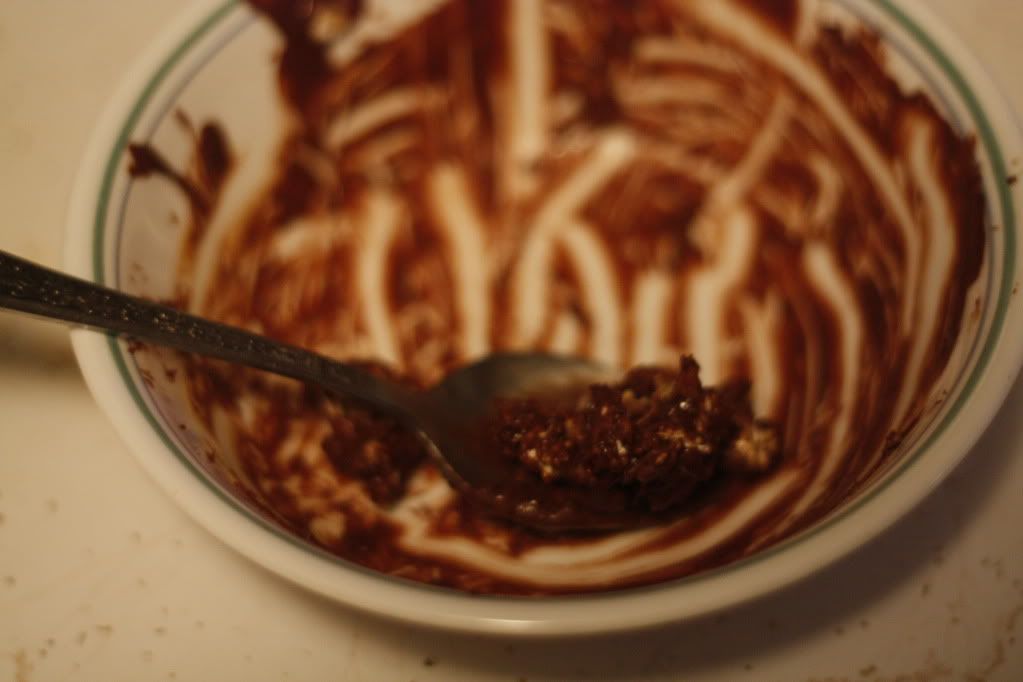 we combined the leftover walnuts & granola with our chocolate-peanut butter mixture to make a tasty snack while we were waiting for them to freeze
MY DOG LOVES BANANAS, so he was definitely all over this whole cutting the ends off of the bananas thing.
i had so much fun with noelle today. expect more cooking adventures in the future! :)
xo, anna